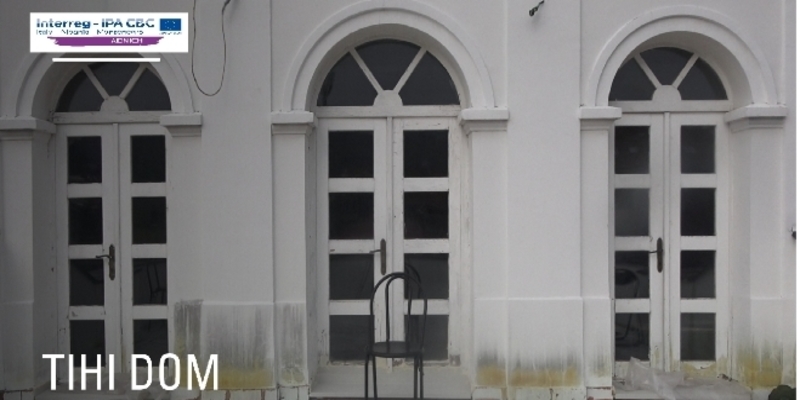 Online - Adriatic-Ionian Theater Festival You Tube Channel
Tihi Dom premiered on Saturday 13th March for Adriatic Ionian Festival
Overview
On Saturday, 13th of March at 19h00, the Royal Theatre Zetski dom will premiere the documentary Tihi dom directed by David Todorovic, Matija Jovanovic and Nikola Nikolic, all of them students of Film Directing in the class of prof. Nikola Vukcevic, at the Academy of Dramatic Arts in Cetinje. The documentary is created for the purposes of the Adriatic-Ionian Festival and is based on the online concept "Zetski dom with You" developed during the first wave of the COVID-19 pandemic in March-July 2020.  The title of the movie refers to the title of the Royal Theatre "Zetski dom" where the word "Zetski" is replaced with the word "Tihi" which means silenced. 
As young directors explained, they tried to examine the theatre life in the time of the pandemic, through the eye of the spectator and "to discover the essence of the relationship between the spectator and the scene in the time when the doors of all theatres and all scenes are closed".
The free streaming starts here at 7 pm.